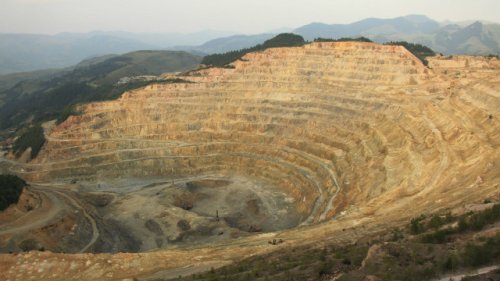 Mining Weekly | 4 April 2017
Churchill calls for annulment of ICSID decision on damages claim against Indonesia

BY MEGAN VAN WYNGAARDT
Aim-listed Churchill Mining has lodged an application to have the International Centre for Settlement of Investment Disputes (ICSID) Tribunal's decision to dismiss claims for damages against Indonesia arising out of the revocation of the mining licences that made up the East Kutai coal project (EKCP) in east Kalimantan, overturned.
In 2012, Churchill moved to file a claim of international arbitration against the country for alleged breaches of Indonesia's obligations.
Churchill's Australian subsidiary Planet Mining, through its 5% shareholding in PT Indonesia Coal Development also held an interest in the EKCP, and also filed for arbitration at ICSID against Indonesia pursuant to the Australia–Indonesia bilateral investment treaty.
In its annulment application, Churchill explained that the award was the product of a process that was "tainted by a range of serious departures from fundamental rules of procedure and fairness and manifest excesses of power by the arbitrators".
It said that, in particular, long after all of the evidence was filed and over a year after the document authenticity hearing, the tribunal requested new submissions on a legal authority that neither side had relied upon.
"The tribunal prevented the parties from introducing new factual evidence with their submissions, even though Minnotte v Poland gave rise to a distinct legal framework which clearly raised new issues of fact, specifically whether the company lacked due care or was negligent in investigating the factual circumstances surrounding the making of its investment and deliberately closed its eyes to indications of serious misconduct or crime or unreasonably failed to perceive such indications.
"The tribunal eventually disposed of the case on the basis of this new legal framework – 'a clear violation of the company's right to be heard'," it said.
Further, Churchill argued that the tribunal readmitted the evidence of the State's key witness Isran Noor without notice – despite having previously struck his testimony from the record as he refused to attend the hearing to face questions.
"The tribunal then relied on Noor's evidence as part of the award, including when applying the new legal framework described above."
Churchill further claimed that the tribunal had dismissed the company's claims in respect of the exploitation licences for the EKCP without giving it the right to be heard on Indonesian law, which was critical to determining the validity of these licences as standalone title instruments.
"The tribunal did this even though we emphasised the importance of this Indonesian law issue at the hearing and requested notice if the tribunal intended to decide this issue. The tribunal subsequently expressly carved-out this issue from the scope of the parties' post-hearing briefs, which we took as a clear and unambiguous indication that it would be addressed in a subsequent phase of the proceedings," Churchill explained.