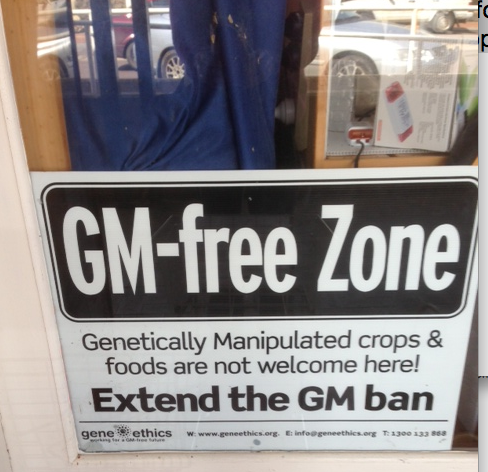 Gene Ethics | April 2014
Don't sue our governments for GM-free crops and food labels!
Abbott's deals with Korea, Japan and 12 other Pacific rim countries may give foreign companies the right to sue our governments (ISDS). Philip Morris is using such powers in an old Hong Kong treaty to sue Australia for claimed losses over plain cigarette packaging. Companies could claim loss of projected profits over GM-free Zones, coal seam gas bans, or other laws that protect our health and environment. Ad hoc three person panels - a parallel system to our established court system - would rule.
A Greens Bill now in the Senate seeks to stop corporate predators having this right, in all future treaties: http://peter-whish-wilson.greensmps.org.au/content/committee/take-action-now-make-submission A review of the Bill received 119 submissions. Please sign the petition: https://tinyurl.com/k7oloqa and say you are unhappy at: https://www.dfat.gov.au/fta/tpp/ ('contact us' tab).