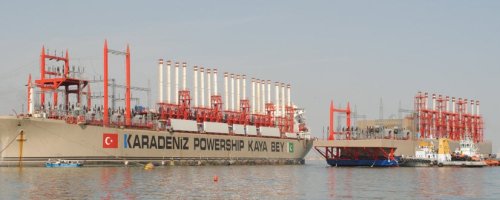 Business Recorder | 30 January 2020
Pakistan waives off over $1.26mn duty on Turkish company Karkey
By Ali Ahmed
The Ministry of Finance has waived off over $1.26 million worth of all port charges imposed on Turkish energy company Karkey.
The decision was taken during a meeting chaired by Adviser to the Prime Minister on Finance Dr Abdul Hafeez Shaikh. The adviser considered and approved waiving off all port dues/charges amounting to Rs194,951,059 on 31-1-2020 or till the vessels leave the port accruing against Karkey.
The waiver was required as a consequence of the settlement agreement reached between the government of Pakistan and Karkey.
Back in November, the Karkey dispute between the Pakistani government and a Turkish ship-based energy firm was resolved due to efforts of Turkish government.
"PTI Govt, with the help of President Erdogan, has amicably resolved the Karkey dispute and saved Pak USD 1.2 billion penalty imposed by ICSID," said Prime Minister Imran Khan in a tweet.
In 2018, the International Centre for Settlement of Investment Disputes (ICSID), an international arbitration institution established for legal dispute resolution and conciliation between international investors, had asked Pakistan to pay $760 million along with interest to Karkey Karadeniz Elektrik Uretim, the Turkish ship-based energy firm involved in provision of floating power generation facilities, after it filed arbitration claims against the country under the Bilateral Investment Treaty.