Reuters | 18 July 2016
World Bank panel rejects lawsuit against Peru over smelter
By Marco Aquino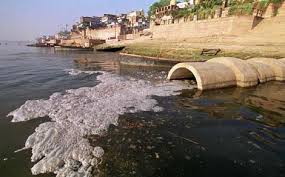 A World Bank panel rejected a lawsuit filed against Peru which charged the nation with failing to clean up pollution tied to a smelter, the government said on Monday, but the company bringing the suit pledged to refile it immediately.
New York-based Renco Group Inc sued Peru for $800 million in 2011, accusing it of failing to clean the soil around the La Oroya smelting plant as promised when it was sold to the company in 1997. It also said Peru did not take responsibility for legal claims regarding past pollution tied to the smelter.
The World Bank's International Center for the Settlement of Investment Disputes (ICSID) ruled unanimously that Renco's claims must be rejected due to a lack of jurisdiction, Peru's finance ministry said in a statement.
Renco said the lawsuit was rejected on technical grounds and that it would continue legal action.
"Indeed, the Tribunal's decision is an insignificant victory for Peru as Renco plans to immediately refile the same claims in a manner that cures the technical legal defect that was the basis for dismissal," the company said.
Renco-owned Doe Run Peru had operated the smelter until the company ran out of money to buy concentrates in 2009. It also lacked financing needed to finish an environmental cleanup and pay for upgrades to curb pollution.
Now controlled by Doe Run's former creditors, the smelter faces liquidation on Aug. 27 unless a new buyer is found.
Peruvian President-Elect Pedro Pablo Kuczynski has vowed to make the "strongest effort" to reopen the La Oroya smelter, saying it could process concentrates from several nearby mines.
La Oroya was once the world's most diversified smelter, churning out gold, silver, lead, zinc, copper and a dozen specialty metals. But it helped turn the town of La Oroya into one of the 10 most polluted places in the world, according to a 2007 report by the Blacksmith Institute, an environmental group.
Peru's finance ministry trumpeted the ruling as a success in the first dispute brought against the South American country under its free trade agreement with the United States.
Peru is also being sued in the ICSID by Canadian mining company Bear Creek over a silver project suspended after local protests turned deadly. Gramercy Funds Management LLC filed a $1.6 billion suit against Peru last month over the country's 40-year-old land reform bonds.