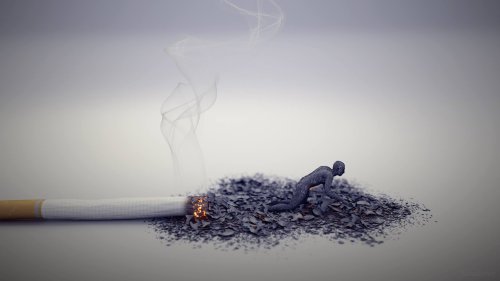 Health Canal | 17 May 2016
Big Tobacco abuses investor-state dispute settlement: law expert
Big Tobacco is like Monty Python's Black Knight, says QUT Intellectual Property and Innovation Matthew Rimmer after Philip Morris Asia was defeated in its attempt to sue the Australian Government over plain packaging of cigarettes.
Professor Rimmer, from QUT's Intellectual property and innovation law research group, said Australia's plain packaging leadership had been validated by the decision, with other countries planning to follow suit.
"Despite the losses and defeats, tobacco companies will keep coming back for more. They will fight on regardless in order to delay and disrupt the rollout of the World Health Organization's best-practice tobacco control measures," Professor Rimmer said.
Professor Rimmer said the International Arbitral Tribunal had unanimously decided that the claims Philip Morris raised in the arbitration were inadmissible, and therefore the tribunal was prevented from exercising jurisdiction over the dispute.
"Australia's plain packaging of tobacco products implements the World Health Organization's Framework Convention on Tobacco Control," he said.
"Plain packaging of cigarettes has proven a highly effective measure in reducing tobacco consumption – particularly in combination with tobacco taxes, according to Australia's Post-Implementation Review.
"The ruling of the Tribunal is damning about the abuse of rights and the abuse of process by Philip Morris Asia Limited.
"Australia's plain packaging of tobacco products has overcome yet another legal challenge.
"Previously, the High Court of Australia ruled 6-1 that Australia's plain packaging of tobacco products was valid. Chief Justice French has expressed his concerns about the impact.
"The Australian Government is to be congratulated on its steadfast defence of public health and still has a dispute in the World Trade Organization over the legitimacy of our plain packaging of tobacco products. While that matter has been heard, a decision has not yet been handed down.
"The final text of the Trans-Pacific Partnership provides for some partial protection in respect of investor actions mounted by tobacco companies."
Professor Rimmer said Philip Morris was also suing Uruguay for its graphic health warnings.
"Philanthropists Bill Gates and Mike Bloomberg have been helping to defend Uruguay in respect of this investor-state dispute settlement," he said.
"Ireland, the United Kingdom, and France are proceeding with plain packaging of tobacco products. Scandinavian countries are also looking to follow. The Court of Justice of the European Union recently upheld the validity of the Tobacco Directive.
"New Zealand has been prevaricating about the implementation of plain packaging of tobacco products."