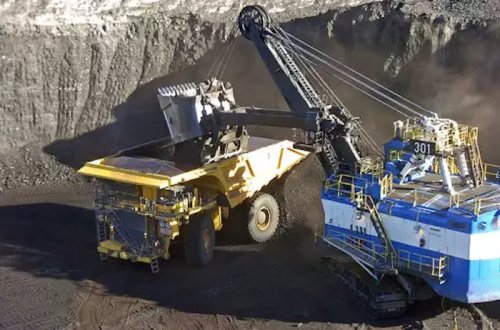 ShareCast | 30 June 2020
Prairie Mining secures litigation funding to sue Poland
by Josh White
Prairie Mining announced on Tuesday that it has executed a litigation funding agreement for AUD 18m (£10.07m) with Litigation Capital Management, available for immediate drawdown.
The London-listed firm said the funds would be used to pursue damages claims in relation to the investment dispute between Prairie and the government of Poland.
It said the claims had arisen out of certain measures taken by Poland, allegedly in breach of the Energy Charter Treaty and the Australia-Poland Bilateral Investment Treaty.
"Whilst the company's primary objective has always been the development of its world class Jan Karski and Debiensko coking coal projects to operational status, the actions of the Polish government have made it impossible for the company to continue with project development and have resulted in the expropriation of both the Jan Karski and Debiensko mines," said chief executive officer Ben Stoikovich.
"Prairie served a notice of dispute on the government of Poland on 6 February 2019 requesting that the government engage formally with Prairie in order to find an amicable resolution regarding the development, construction and operation of the projects.
"To the disappointment of the company and its shareholders, the Polish government never meaningfully engaged with the company in respect of the notice."
Stoikovich said that as a result, Prairie would take "the necessary actions" to enforce its perceived rights, and to recover full value for shareholders, noting that "other foreign natural resources companies" had pursued international arbitration claims against the Republic of Poland.
"The substantial litigation funding secured from LCM is testament to the strength of Prairie's claims.
"The AUD 18m facility is non-dilutive to Prairie shareholders, will cover the full legal budget as well as partially cover a portion of Prairie's operating expenses, while being repayable in the event that a damages award is paid out.
"Prairie and its legal counsel Lalive are preparing for arbitration claims to be submitted in the coming weeks."
The chief executive said other natural resources companies had "successfully enforced their rights" through international arbitration, and received "substantial sums" for damages.
"In 2012, US company Occidental Petroleum Corporation was paid [around] $1bn by the government of Ecuador following a World Bank Centre for Settlement of Investment Disputes Tribunal award against Ecuador for terminating Occidental's 30-year participation contract for an oil block.
"In 2016, another World Bank ICSID tribunal awarded gold junior Crystallex International Corporation damages of $1.4bn, including interest, due to Venezuela's unfair and inequitable treatment, and unlawful expropriation of Crystallex's investment in the Las Cristinas gold mining project."
Crystallex's claim was financed by a third party litigation funder, Stoikovich said.
"In 2019, the World Bank ICSID tribunal also made a $5.8bn award to Barrick [and] Antofagasta regarding Pakistan's unlawful denial of a mining lease for the Reko Diq copper project, which proceeded under the Australia-Pakistan Bilateral Investment Treaty."
At 1207 BST, shares in Prairie Mining were up 61.9% in London at 17p.
contador