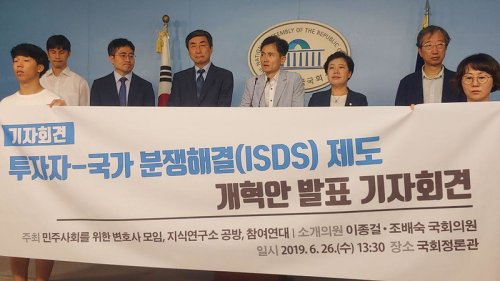 AFTINET | 25 September 2019
South Africa, Brazil and Indonesia call for alternatives to ISDS in UN review
The South African Government has submitted proposals to the United Nations Commission on International Trade Law (UNCITRAL) review of ISDS. ISDS enables foreign investors to claim compensation from governments in international investment tribunals if they can claim that domestic laws reduce the value of their investment.
The submission criticises the "one sided and undemocratic" nature of the system in which "the state is always defendant and cannot bring counter-claims against investors."
The submission questions the assumptions of the ISDS investment law framework in which "human rights are regarded as an expensive cost of production" and "the investors' property and contractual rights supersedes public interest and public needs." It argues that procedural proposals like the EU initiative for a permanent court to replace temporary tribunals "do not solve the discrimination and systemic issues."
The submission concludes that the system "is detrimental to public budgets, regulations in the public interest, democracy and the rule of law," and that "negotiating new treaties that include ISDS runs counter to the decision by some countries to reform or terminate these agreements in order to protect their right to regulate."
The submission recommends the following changes if ISDS is retained:
Protection of fundamental human rights should serve as a yardstick to reform and redesign of ISDS
Investors can take out risk insurance as an alternative to ISDS
Investor rights should be made conditional on the presence of investor obligations and availability of state claims against investors
Use of dispute prevention policies, and alternative processes like conciliation and mediation
Local remedies must be exhausted before access to ISDS disputes
Brazil's submission makes similar points, Indonesia has also proposed exhaustion of local remedies while both Indonesia and South Korea have proposed alternative forms of dispute settlement.