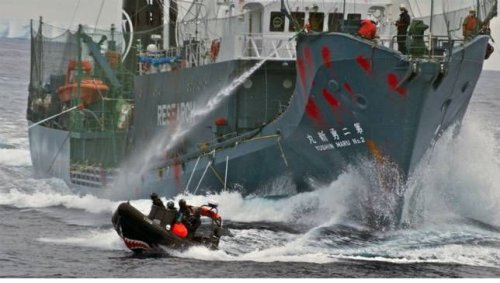 Greenpeace | 23 June 2017
Leaked trade papers expose EU failure to uphold transparency and environment standards
After much public controversy surrounding negotiations for EU trade agreements with the US and Canada, the European Commission and European governments pledged to improve transparency and uphold environmental standards in trade policy. But a leak of documents related to a looming trade deal with Japan (known as JEFTA) has revealed the EU's failure to live up to these promises.
The leaked documents -published by Greenpeace Netherlands on trade-leaks.org – cover 205 pages of previously undisclosed chapters of the deal. They reveal the EU's failure to promote high environmental standards through trade policy. The documents are mostly dated between late 2016 and early 2017, just ahead of the 18th round of negotiations.
Negotiators hope to wrap up the new deal over the summer. If it is concluded, the agreement with Japan could be the EU's biggest ever trade deal, covering a trade volume twice as large as the EU-Canada deal (known as CETA). Like CETA, JEFTA raises significant concerns for environmental protection.
The Commission and the Council (which is the body that represents national governments in the EU) have been markedly less transparent than during talks for the now defunct EU-US trade agreement (known as TTIP).
Read more (pdf)